Cerner Millennium Implementation Optimization and Support
Client Challenges
Migrating, implementing or fine-tuning your Oracle Cerner Millennium solution can be a daunting proposition for even the most seasoned organizations. Coordinating efforts among your team and Cerner's, aligning objectives, vetting solutions, wisely allocating resources and preparing your organization for success are just a few of the many potential points of peril.
The S&P team has stepped in to "rescue" many projects due to situations such as:
Misalignment of vendor promises and organizational needs or practices
Inadequate organizational preparation/readiness
Insufficient allocation of planning resources and inadequate readiness assessments
Poor communication among leadership, IT, and clinical stakeholders
Fortunately, our experience can help you avoid these pitfalls and our InTegrity™ implementation approach is designed to provide comprehensive safeguards during every phase of a project to ensure a successful outcome.
Representative Services
We provide project leadership along with the day-to-day design and build support required to support every type of Oracle Cerner Millennium undertaking:
Implementation
Assessment and Planning
Vendor Research & Selection
Implementation & Vendor Oversight
Go-live Facilitation
Optimization
Application Development
Clinical Process Automation
Training
Post Go-Live Assessment/Optimization
Support
For Upgrades
System Administration
Testing
Application Change Management
The S&P Advantage
Our clients often have millions of dollars at stake in their HIT implementations. We are painstaking in our comprehensive assessment of what it takes to successfully complete a project and we strive to provide honest and candid guidance from the outset. Our longstanding experience allows us to accurately gauge a project's trajectory and our deep in-house clinical expertise helps us engage clinicians to ensure cooperation and adoption. Our team's knowledge of Oracle Health solutions is unrivaled, and, as a result we routinely accomplish results that even vendors deem "impossible."
We can point to a long and varied list of successful projects across the country.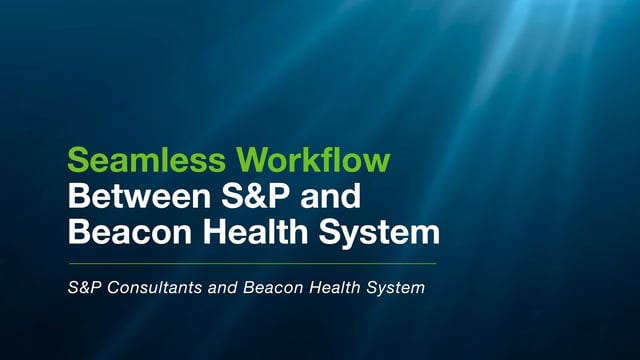 Hospital mergers can put a strain on IT teams and clinicians as they struggle to match cultures and reconcile systems; S&P can help!
Watch Video
You don't have to do it alone! If you're looking to do more with your Powerchart™ implementation, you owe it to yourself to speak with an experienced consultant from S&P Consultants. Decades of real-world experience implementing, optimizing, and customizing Oracle Health solutions allow us to do things others can't.
Learn more
Memberships & Distinctions