Improve Clinician Adoption
Even if you build the perfect EHR solution, if your clinicians won't use it (or don't make full use of its features) your initiative will fall short. And with factors like MU3 and incentives hanging in the balance, the stakes are higher than ever.
At S&P, our team consists of many in-house clinicians who bring a deep understanding of clinical priorities and sensitivities to every engagement.
To help ensure your technology-driven initiatives succeed, we'll begin by asking some hard-hitting questions about your governance structure designed to uncover future obstacles and set the stage for a good implementation and roll-out. Who are the stakeholders? Who are the influencers? Do the loudest voices really represent the majority of opinions?
We understand that the majority of technology initiatives in healthcare are complex exercises in change management. In recognizing this, our methodologies—like our InTegrity™ implementation framework—provide for thoughtful and respectful interactions among stakeholders in administration, IT, and clinical areas.
We have a knack for motivating clinicians to become more collaborative by detailing daily improvements they can expect in their own activities. For example, imagine a PCP not having to wait three days for a specialist's dictated transcript to take action with a patient.
By taking care in breaking down barriers, demonstrating the value of engagement, and gaining credibility for efficient processes the S&P team can help you make significant strides in your adoption goals.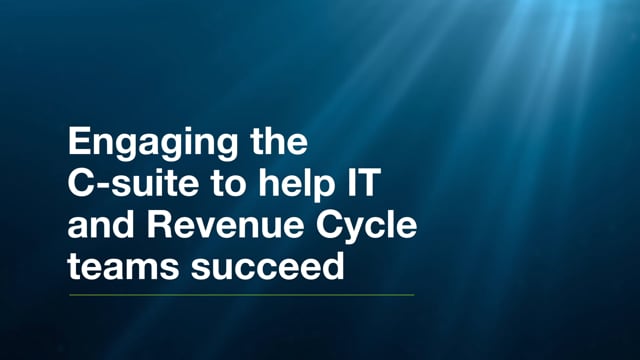 Hear how Children's National Hospital's IT leaders got the attention and engagement of their C-suite, re-established a great relationship with Cerner, and got their Clinically-Driven Revenue Cycle project across the goal line... with a little outside help.
Watch Video
Memberships & Distinctions