Optimize Your Clinical Solutions and Workflows
At S&P, we strongly believe that IT exists to support clinical workflows—and that making life easier for caregivers should drive most HIT decisions.
Engaging clinicians—ensuring they are heard and understood—and that your solutions respond to their needs is a particular strength of the S&P team—many of whom are practicing or past clinicians themselves.
We have proven experience in brokering successful relationships among IT, clinical, and administrative functions. Helping physicians to become more collaborative is a particular strength of our team.
Careful assessment of your workflows lies at the heart of successful optimization efforts, and our InTegrity™ framework accounts for robust work in this area. We strive to gain a deep understanding of how your various departments and clinicians interact through a thorough discovery process led by clinically-driven consultants. We conduct detailed on-site assessments—interviewing doctors, nurse, and lab techs to arrive at optimal solutions.
We delve deep into your current build to understand current successes and shortcomings in order to ensure that our improvements are grounded in the way your organization needs to work. Where are orders being dropped en route to Patient Accounting? How can an order be reconfigured to automatically flag a task for a nurse?
As part of our process, we can provide extensive train-the-trainer, classroom and at-the-elbow support to clinicians to ensure a thorough knowledge transfer and to drive the kind of adoption necessary for real care- and revenue-impacting results.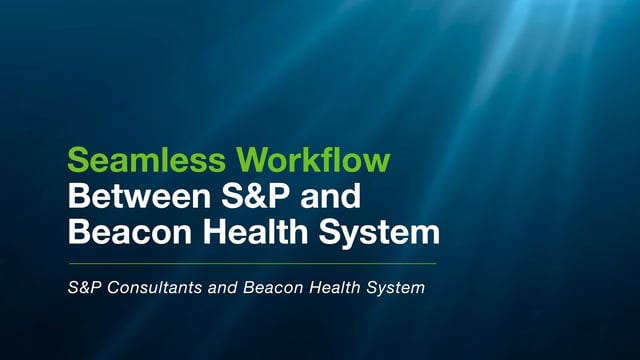 Hospital mergers can put a strain on IT teams and clinicians as they struggle to match cultures and reconcile systems; S&P can help!
Watch Video
Memberships & Distinctions